2018 State Nipper Titles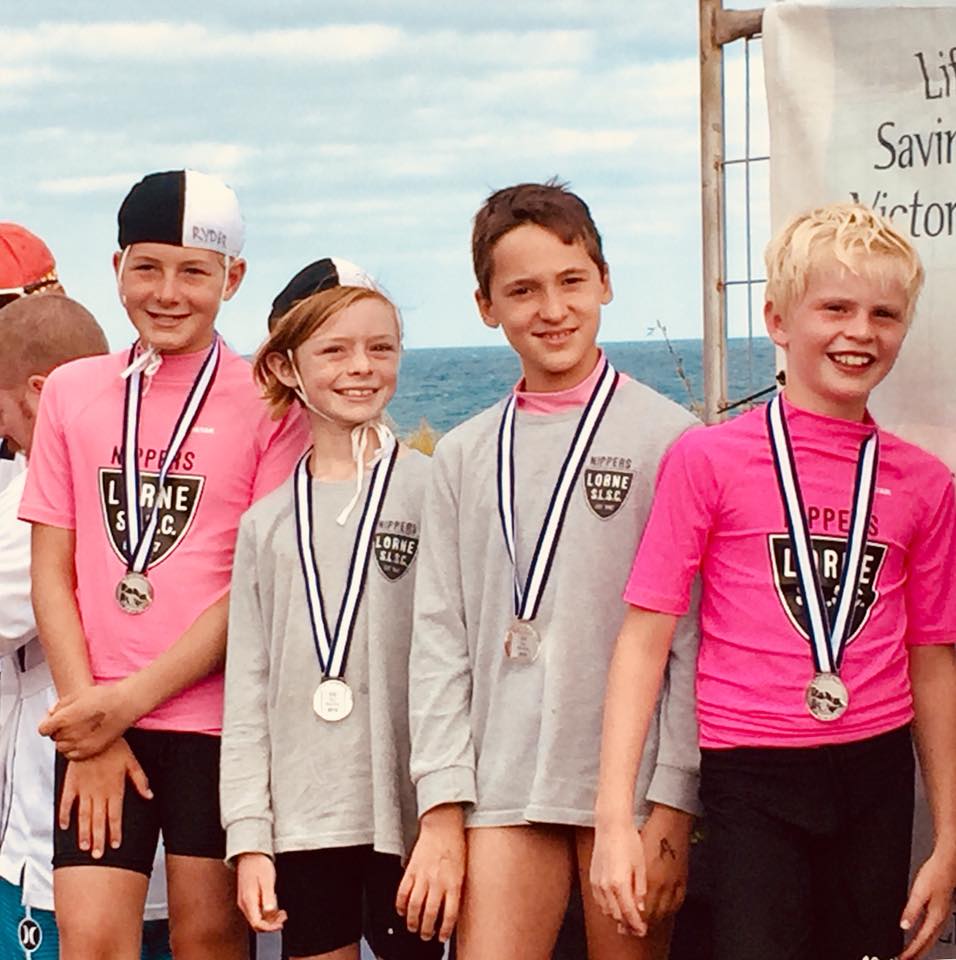 An outstanding effort over the weekend from our talented nippers at Warrnambool for the State Championships. Congratulations to all nippers that made it to the States and proudly represented our Club. We had teams in the U10 Boys, U11 Boys U13 and Girls Boys U14 Boys. A big effort from the parent and friend support crew that headed to Warrnambool and thanks to those that volunteered on the course.  Lorne 14th overall.  Ocean Grove the winners what a Surf Coast effort.  Thanks to
 Jenn Brown and David Hay who help coordinate the team. 
Here is the LSLSC Hall of Fame for the 2018 State Nippers Championships (hope it's all there and correct). Points scored for first 6 places.  More team details will be in the next Mower.
U10 Team Boys
Aqua Cam – 4th
Beach Run – 6th
Wade – 2nd 
 MacLennan Palmer Vearing Ludlow
Surf Team -1st 
 MacLennan, McKerron, Vearing Newton
Individual 

Beach Flags – Jerome Palmer 1st 
 wohooo! 

Beach Sprint – Jerome Palmer 3rd 

Beach Run – 6th Jerome Palmer
Wade – 4th T McLennan 6th R Vearing
U11 Individual Boys
Ironman – 6th Darcy Hepburn (huge effort)
Surf Race – 6th Darcy Hepburn
U13 Boys Team
Aqua Cam – 2nd 
 Aitkinson Hay Harper MacLennan Cash 

Surf Board Relay – 4th
Surf Board Rescue – 3rd 
 Aitkinson Hay 
 
Surf Team – 2nd 
 Harper Hay Cash Aitkinson Hepburn MacLennan 
 
Individual
Swim – 4th D Cash 
 woohoo!
U13 Girls Team
Surf Board Rescue – 5th – M Foreman K Mc Kerron
U14 Boys Individual
Beach Flags – 5th K Enticott