Boaties' News 2017/18
BOATIES  NEWS – 2017/2018 Summer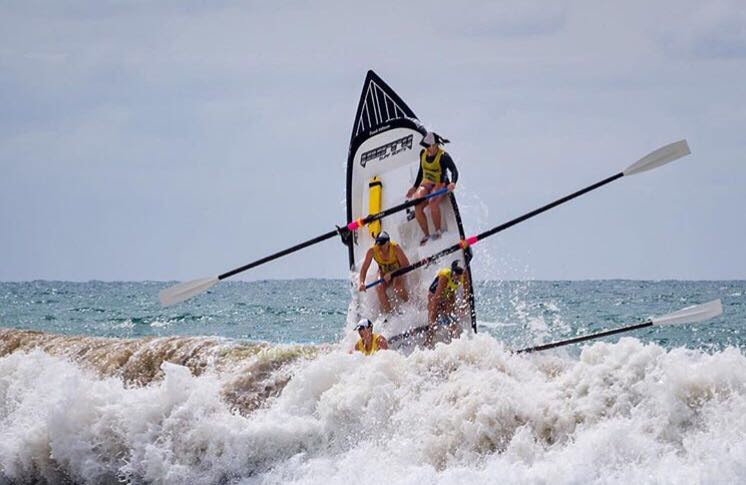 The 

Lorne

 boat section is taking off!
Lorne continues to be the premier surfboat competition area in Victoria.
In 2017/18 we will have 10 crews competing in all divisions across Victoria and around Australia.
Already this season Lorne crews have won events at Bridgewater Bay Portland, Sandridge and Lorne.
Our Open Men and Open Women crews represented your Club with pride at the recent Australian Surf Life Saving Team selection trials where the guys finished 6th and the girls a very impressive 2nd
In big blustery surf at the notorious Kurrawa Beach Qld our men and women took on the best of the best and came away with some great results.
NOW IT'S YOUR TURN!
If you row at school or just like the idea of rowing and racing surfboats why not give it a go? 
There are a number of opportunities available for novice or development crews with races on flat water or Port Phillip Bay.
Male and Female rowers are eligible to race from 15years of age.
If you see us on the beach grab some friends and get involved.
Contact: geoffmmatthews@bigpond.com
Rowing Categories
UNDER 19 ROWERS
UNDER 23 ROWERS
OPEN MEN
OPEN WOMEN
Key Event Dates
SAVE THESE IMPORTANT DATES:
December 2017
Saturday 16th – 23rd: Bronze Camp
Friday 22nd: Skills Maintenance, 10am
Wednesday 27th: Nippers pack pick up 4-6pm
Thursday 28th: Nippers starts
January 2018
Monday 1st: Club Annual Door Knock &
Nippers rest day
Saturday 6th: Nippers Club Championships (conclusion)
Friday 5th: Club 70th Birthday event
Friday 12th: GMHBA Lorne Mountain to Surf
Saturday 13th: GMHBA Lorne Pier to Pub
See the Club Calendar for carnival and patrol dates.
* * * * * NEW AT TOM'S  * * * * *
LIVE MUSIC – 29/12 – 4 – 7PM  – Free
LIVE MUSIC & PAELLA  – 10/1 – 5pmplease book paulandbron@hotmail.com.
* * * * * * * * * * * * * * * *
Tom's Bar & Bites
Open
26 December – 26 January
BREAKFAST |LUNCH| DINNER
Coffee – Cocktails – Cold Beer
​Great Wine
​All welcome to enjoy the spectacular view and good company.