Lorne Mower April 2017
Hi Fellow Members
With the Season starting to slow down a bit it is a timely Lorne Mower to highlight a few things that have happened around the Club. What a fabulous achievement it was for the GMHBA Lorne Pier 2 Pub to win Best Community Event at the recent Victoria Sport Awards. All those that have been involved in the running of this great event in past years and to the present time should be congratulated. We as a Club should be very proud of this Award and continue to do our best to keep this event as the iconic and famous event that it has become.
Congratulations to 2 Members Ellen Porter and Larnie Hewat on being in a group selected State wide for the Victoria Building Leaders Scholarship Sri Lankan trip. I know you will both do the Lorne Surf Club proud. All the best.
What a great sight it was to see the fun at the Surf Club on Easter Sunday afternoon at the Club Champs. Well done to Brydie Murrihy in keeping this event running and to all competitors who competed in good spirit with smiles on their faces.
Although Patrol has now finished and most Competition done for the Summer I should highlight that our IRB Racing Teams, The Orca's are just warming up. They had their first Competition at South Melbourne last weekend and will continue competing during the next few months leading up to the State Champs. Good luck.
Stay Safe
Peter Murrihy
President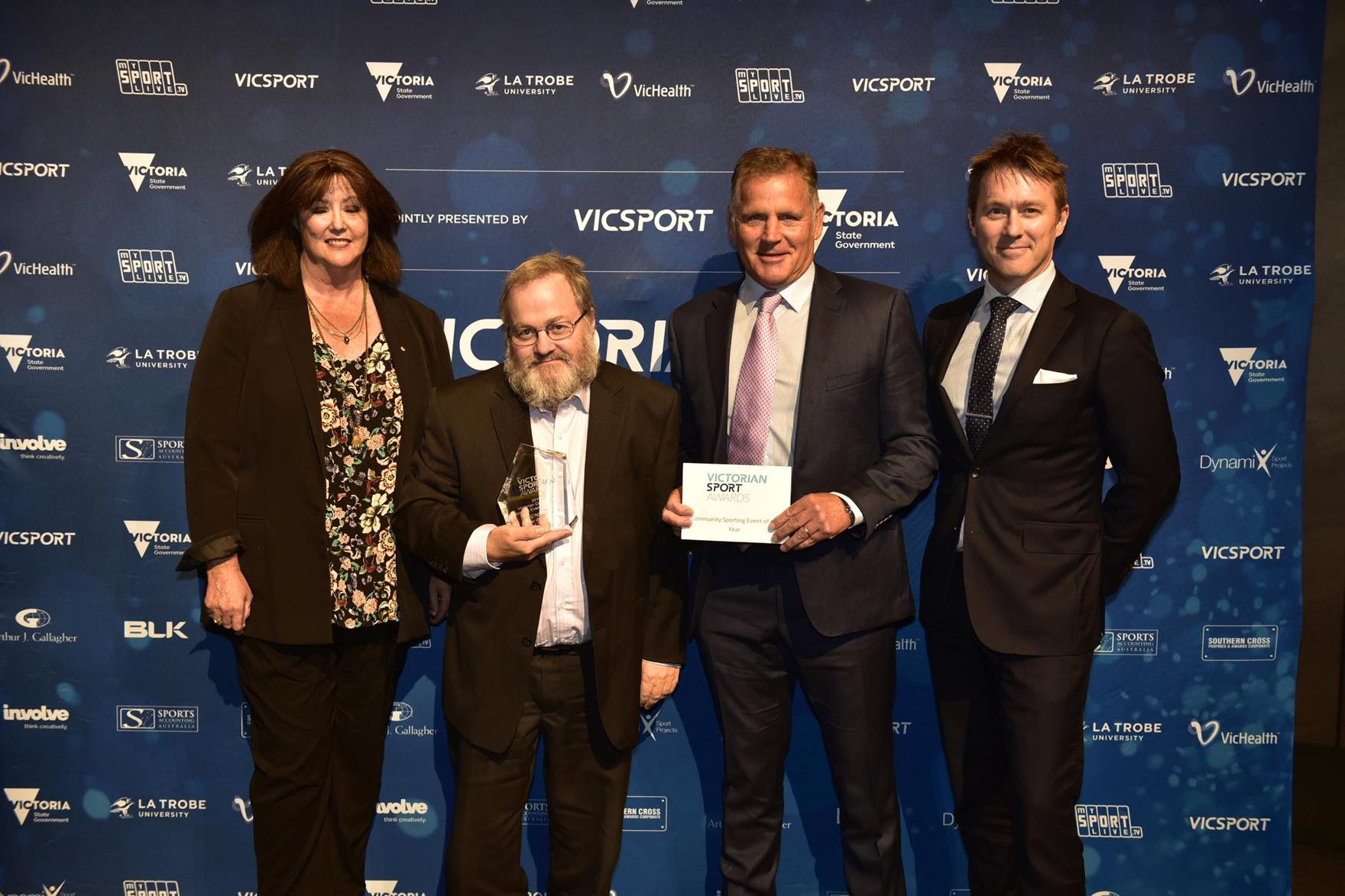 From The Club Captain
As another Season draws to a close I would like to take this opportunity to thank the Active (Patrolling) Members of our Club for excellent performance on the beach. Lorne was fatality free and well represented by our Members whilst on Patrol.
This Season saw a massive jump in the number of younger Members (First & Second year Bronzies as well as SRC's) on Patrol. A great sign for the future of our Club and many potential leaders amongst them I am sure.
I must thank the 10 Patrol Captains and their Vice Captains for their work and ongoing support throughout the Season along with those Members on the General Committee who form the form and lead the Club's "Lifesaving Area".
I'm looking forward to seeing everyone at the Club's AGM & Presentation Day in July, where we recognize all the fantastic work that was done on Patrol and around the Club this Season.
See you on the beach (soon)!
Jeremy Walker
Club Captain
Competition Report
Lorne had an anti-climatic Australian Titles in QLD with Cyclone Debbie calling a halt to competition before most of our Boaties hit the water. The only saving grace was that the Junior and Masters' divisions snuck in prior to the weather turning sour. The Juniors put on an exceptional display making several of the finals. Given that the Juniors only ventured to Aussies for the first time last year, they've shown they're a force from Victoria already and the Club is proud of their achievements on and off the beach – it's an exciting future ahead.
Results:
U/15 Swim Michael Garbelotto 6th, Billy Bowden 11th
U/15 Swim Jassy Cash ~20th
U/14 Swim Hamish Bowden ~20th
U/15 Ironman Billy Bowden ~ 10th
U/15 Cameron Relay Billy Bowden, Michael Garbelotto, Charlie Bradley and Thomas Hay 16th
We had three legends of the Club representing Lorne in the Masters at the other end of the beach this Aussies. Lisa Wadling brought home a GOLD in the single ski and a BRONZE in the Ironwoman on Day 1 of the Masters. Lisa also joined Bec Morarty in bringing home a BRONZE in the Board Rescue, and the two ladies teamed up with Sonia Grundy to achieve a BRONZE in the Ski Teams. Sonia and Lisa also won the GOLD in the Double Ski. Not a bad campaign for the Lorneladies!
Big A and the Miracles are the sole Lorne Masters' boat crew competing in the 140 division in the first half of the week at Tugan. Later in the week Lorne will have seven boat crews represented across both Open and Reserve men's and women's divisions.
A final mention to Lorne Edge (Michelle Yann, Bec Daniher, Chantal Guziak, Megan Grierson and Geoff Matthews) who received a BRONZE medal in the Open Women at the ASRL Open in Shellharbour. That competition brings the best boat crews from the country so it was a massive effort from the girls and undoubtedly it leaves a bitter 'what could have been' in their minds had the girls been able to hit the water at Aussies. Lorne Jeray (Jarred McCombe, Tess Feery, Felicity Keir and Emma Wheatland) also received their SILVER medals for the ASRL Short Course championship earlier in the year for the inaugural Reserve Women's division.
We are very fortunate to have the support of the Members of the Club behind all the competition area and on behalf of the competitors – thank you. We'll be back next year in the hope of being permitted to compete for Aussie Gold in Perth.
Go Lorne!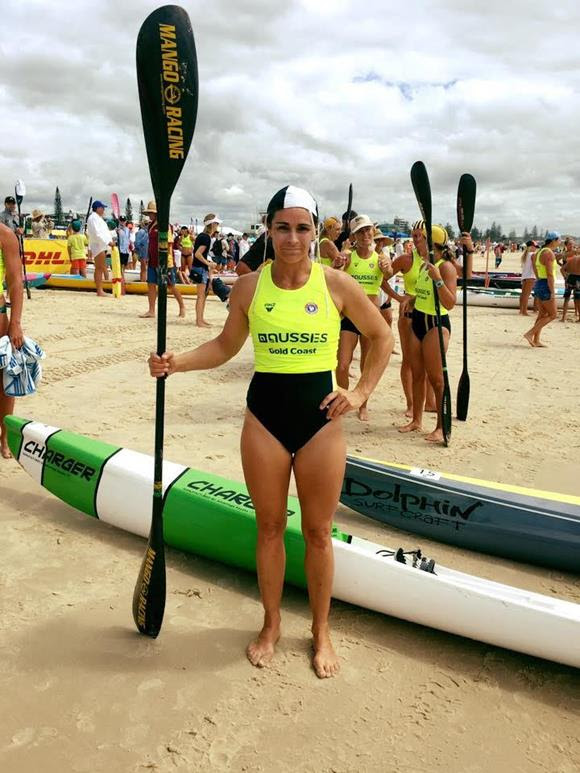 Victorian State Championships 2017
State Championships were held in Port Fairy at the end of March with Lorne strongly represented at both ends of the beach. Members of the Junior team cleaned up at the beach end and all boat crews made the Finals at the other end of the sand.
BEACH AREA
GOLD Cameron Relay (Bill Bowden, Michael Garbelotto, Charlie Bradley, Thomas Hay)
SILVER Swim Team (Bill Bowden, Michael Garbelotto, Thomas Hay, Luke Matthews)
BRONZE Board Relay (Thomas Hay, Bill Bowden, Michael Garbelotto)
GOLD Surf Race Michael Garbelotto, BRONZE Bill Bowden
BRONZE Tube race Jasmin Cash, 5th in Surf Race
GOLD Iron Bill Bowden
BRONZE Board Rescue Bill Bowden / Michael Garbelotto
BRONZE Tube Race Michael Garbelotto,
Charlie Bradley 5th / 6th in Flags/Sprint and Long Run
GOLD U17 flags and sprint and composite team relay with Hampton Meg Cairns
SILVER Open Flags Meg Cairns
5 Lorne kids in Iron Final
3 Lorne kids in Tube race final (out of 8)
5 kids in Swim Final
BOAT AREA
Open Male Surf Boat
GOLD – Lorne 31's (Andrew Downie, James Walsh, Darcy Frawley, Xander Evans and Swept by Geoff Mathews)
5th – Lorne Big A and the Miracles
Open Female Surf Boat
5th – Lorne Edge
Reserve Male Surf Boat
4th – Lorne Motley
Reserve Female Surf Boat
SILVER – Lorne Jeray
BRONZE – Lorne Atics
Call out for interested Competitors
Interested in getting involved? We'll be fielding teams in IRB, surf boats, board & ski and beach areas.
YES! but how??
Contact any one fo the following people to kickstart your carrier as a competator for the Lorne SLSC
Boats – Hamish McMillan – boats@lornesurfclub.com.au
IRB – Ellen Porter/Jack Slykhuis – irb@lornesurfclub.com.au
Beach – Georgia Chester – georgiachester1@gmail.com
Board and Ski – Jenny Aschhoff – boardandski@lornesurfclub.com.au
Memberships Due!
Reminder that membership subscriptions are once again due as of today (1st of May). Be sure to get yours in now!