Lorne Mower December 2018
 – Don't forget to renew your membership –  
READ ALL ABOUT IT.
Presidents Report
Club Captains report
Call for Volunteers
Nippers News
Member Spotlight
Surfboat report
New Sponsors!
Upcoming events
GYM REOPENED
Please be advised that the Club Gym is open again! Thanks to Charlie Westacott and his team for organising new equipment and making the area safe again. There are now security cameras in place to ensure the area is secure. The Gym is strictly for members only. All members who wish to use the Gym, do so in line with the code of conduct outlined in the gym use policy and you must sign the Gym Use Waiver prior to use.
PRESIDENT'S REPORT
Welcome to another edition of the Lorne Mower.
We have had a bustling beach already this season with so much going on at the LSLSC but again, let us all maintain our focus on what's most important at our Surf Life Saving Club – keeping our beach safe.
With this theme in mind, it's fantastic to report that we have conducted successful Requal sessions, the Silver Camp and also the Bronze Camp which is still in progress as I write this. Thank you especially to the outstanding work by Sam Ord and Jess Sincock in coordinating such successful and well-attended programs.
Also, special congratulations go out to our young members, Amy Kenny and Hannah Keane, for the well-deserved recognition they have received at the Pride of Australia awards honouring their brave actions last Summer. We are proud of their association with our Club and heartened that the activities of the Surf Life Saving program can lead to such positive outcomes for our community.
On the competition front, our Lorne Orcas IRB Racing team managed an impressive result at the World Championships in Adelaide earlier this month. We also hosted the ASRL Australian team qualifying Surf Boat Carnivals earlier this month which saw the beach buzzing with boat activity. During this weekend, we also launched a new addition to the boat collection, with the latest addition honouring our long-serving Treasurer and member, Tim Boness. We have also had representatives from Lorne competing at the Senior Carnival in Ocean Grove and a Nipper carnival in Altona with some great results from our competitors, setting the stage for a successful season to come.
As we approach the Summer period, pressure and excitement mounts for our upcoming world-renowned events; the Pier to Pub and Mountain to Surf run. A special mention is made  in recognition of the great work by John Takac and his team for their amazing contribution to managing these high-profile events. There is still a large amount of work to be done, so if you can help in any way, please email Tina or John as this is certainly an event weekend that relies heavily on the generous support of volunteers. The more hands on deck, the better!
Finally, I'd like to take the opportunity to wish everyone a safe and Merry Christmas and I look forward to seeing you on the beach.
Cheers
Paul
Paul McMaster, President
president@lornesurfclub.com.au
From the club captain
I'd like to wish everyone a great Xmas and New Year. Stay safe around the water and encourage those around you to do the same.
Our beaches are being kept safe throughout our first few weekends of patrol and the great work the Australian Lifeguard Service do during the week. We could always use more support on patrol so if you would like to be involved, please contact us to learn how you can get your bronze and give back a little to our local community.
We have a great summer of events coming up. Support is always greatly appreciated around the Pier to Pub and Mountain to Surf Events, Door Knock, and Associate nights. There are also great opportunities to compete for the club or simply have a go at a summer beach sport.
Id like to thank the team of Instructors and the Training and Assessing Sub Committee on another great year for our Bronze and Silver Camps. Our lifesavers are gaining great qualifications and knowledge as well as skills and experiences they can take with them throughout life.
Cheers
Samuel Aschhoff, Club Captain
ITS ON AGAIN!

The GMHBA Lorne Pier to Pub and Mountain to Surf weekend is on again.

We need all you amazing volunteers!

If you are an active member then the Pier to Pub is a compulsory day but all other members are most welcome

GMHBA Lorne Mountain to Surf

Kick off is Friday 11th of January

Wade Room, 6:30am

For all volunteers, please wear closed toed shoes and sun smart clothing.

To volunteer please contact Charlie Westacott cwestacott0@gmail.com or 0429 579 787

GMHBA Lorne Pier to Pub

Saturday 12th of Jan

Wade room, 7:30am

To volunteer, please contact Sam Aschoff captain@lornesurfclub.com.au

NB if you're an active member then your patrol will already have a job. No need to contact Sam just turn up in your patrol uniform
Nippers News
Not long now until the first day of nippers, so make sure you are ready.
The aim of the nippers intensive is have fun and be safe.  So we expect lots of smiles and good times and some challenges, as everyone improves their knowledge of the water including how to stay safe as well as improving on sand skills.   Each event that is practiced during the program has relevance to the skills required to be a Surf Life Saver in the years to come, and importantly to be safe in the surf.
Important things to remember
Nipper Kit pick up is on Thursday 27th December between 4-6pm at the Surf Club. If you cannot collect your kit between these time, it will be available on the first day of Nippers.
Nipper starts each morning at 9.30am sharp and will finish as close to 11am as possible. Please arrive by 9.15am each morning so groups are ready to start promptly.
For the first day, Friday 28th, please arrive by 9am as there is a bit to organise that day.
Important items to bring each day – towel, warm jacket, wetsuit, nipper hat and rashie (it is a Life Saving Victoria rule that the nipper hat and rashie be worn at all times), water bottle, goggles, sun tan lotion, a smile, listening ears, good manners and a positive outlook! If any nippers have medication (eg. Asthma pump), please ensure this is with the child/parent/carer and you advise the club and your age group manager of this need.
The administrative stuff: if you have been asked to provide paperwork – maybe a corrected swim form, a completed swim form, membership payment, or some other request, PLEASE get onto this ASAP.  You cannot collect your kit until all your paperwork and payments are okay.
Finally please put Wednesday 2 Jan into your diary. This is the nippers social night – following the Lorne Fairhaven Shield.  It's a fun (but rather loud!) night of karoke for the kids and dinner.  $15 head, payable at the door, to cover the pizza dinner.  Numbers are strictly limited so you will be asked to put your name down.  Names will be collected by the age level managers during the program.
We wish everyone a fun and safe Christmas, and hope Santa is generous.  Look forward to seeing you on the beach a few days after the big guy has done his thing.
cheers
Jo and Bec
Name: Sally Morrison
Membership status: Associate
How long have you been a member at Lorne? 
I joined the club in 1983, 35 years ago. However, before joining I was always 'hanging around' the club as my 4 brothers were all active members. For as long as I can remember, the Lorne SLSC has been a huge part of my life.
What do you love most about the club?
The people!
I love the fact that every season I walk from the Top Bank caravan park and say hi to so many people along the walk and at the beach. I love the fact that the club is inclusive, it doesn't matter if you are rich or poor, girl or boy, abled or disabled, everyone is welcome and appreciated. I love it when I say hi to the Life Guards each day and they always say a big "hi Sal" and tell me their stories of rescues. I love seeing club members whom I have known all my life… too many to name but such families as: Van Deuren, Atkinson, Aschhoff, Wilmot, Brooker, Fox, and so many more. I love buying a drink from Paul and Bronwyn at Tom's bar and watch from the balcony as the waves roll in. I love the inclusiveness of ages from the tiny nippers running along the sand to the oldest of the associates who have given and served the club for many decades. Each of us matter, each contribution large or small makes our club the best Surf Club on the coast.
Surf Boat report
We have had a great start to the season so far.  The first carnival of the year at Ocean Grove saw all Lorne crews compete and achieve excellent results, with all crews placing 1st or 2nd in their divisions.
World Championships were held in Glenelg late November and again Lorne represented strongly.   After some wild weather, we finally got on the beach a day late and didn't disappoint!  Our Masters Women, Lorne Agains won Gold in 160s, and our Masters Men, Lorne Growlers, won Silver in the 140s.  In the Open and reserve categories, the Growlers raced again in the Reserve grade and took out the Bronze medal – a very impressive effort.  The 31s, placed 4th against some really good competition and Lorne Edge won the Open Women category.  Thanks to Al McCombe and Geoff Matthews for sweeping our crews to World Champs success.
Lorne hosted the National Team selection event on 1 Dec and was represented by Edge and 31s in the Open Women and Open Men categories.  It was a really tough day's racing in pretty windy and testing seas.  The 31s made the top 6 which is a really great achievement and shows they're right up there with the best crews in Australia.  Edge made the top 3 and after a really exciting and very close final round made 3rd place.  Both these crews are looking really good for the big events for the rest of the season.  Big thank you to all members of the club for helping make this event memorable and the weather also helped to show off Lorne at its best.  Feedback from all the interstate crews was really positive and hopefully we will be able to keep hosting more of these interstate events.
We also hosted a VSRL State Team Selection event on Sunday 2 Dec and again all Lorne crews did really well and at the end of the carnival all crews again achieved either a 1st or 2nd place.  The State teams will be selected after 3 rounds this season, and we are again in a really strong position to be represented in all the senior categories.
Thank you to Paul and the rest of the Exec Committee and all members for their continued support of us.
Landrover and Mountain Goat are new sponsors of the GMHBA Lorne Pier to Pub
Land Rover has joined the Lorne Surf Club as our Official Auto Partner and will be on show this summer on the foreshore.  Don't miss their Land Rover Terrapod activation during the Pier to Pub weekend.  Club members will have access to exclusive deals as part of this exciting new partnership.

Asahi Premium Beverages joins us as the Offical Beverage Partner to the Lorne Surf Club.  Their new beer Goat will be on offer throughout the summer at the Club from Tom's Bar.  Be sure to sample some of this fine lager from the best vantage point in Lorne!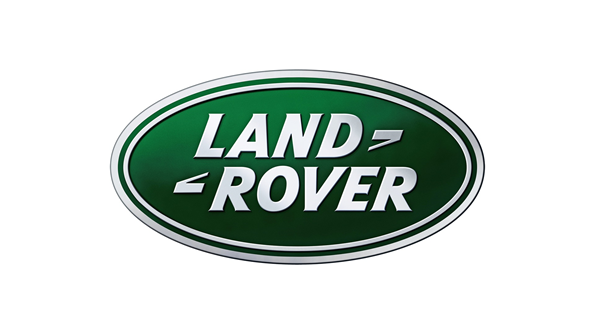 Upcoming events
Door knock – 1st Jan (Meet 4pm in the Wade Room)
Associates night – 4th of January
Mountain to Surf – 11th of January
Pier to pub – 12th of January
Door knock – 1st Jan (Meet 4pm in the Wade Room)
Nipper State Championships – February 23/24th
The Committee of the Lorne SLSC would like to wish all our members a very Merry Christmas and safe and wonderful New Year.
We all look forward to seeing you in Lorne and on the sand soon!
PS: Santa was more than happy to assist with training!
December 18, 2018
Peter