Lorne Mower February 2022
PRESIDENT'S REPORT
We would all agree that our summer once again looked a bit different due to the unexpected challenges that COVID-19 threw our way, but despite this, we managed to still have a very positive season.
I'd like to extend huge gratitude to our members for remaining loyal to the Club and for working in with all the requirements we had to work with. In particular, special mention to the Pier to Pub and our committee for some tough decision making and their professionalism in dealing with what seemed to be escalating issues over the early January period.
The Nippers program was successfully conducted with groups showing fantastic enthusiasm and great performance. We appreciate all of the coordinated efforts of the volunteers involved in conducting this wonderful program.
Competition is continuing across Seniors, Surf Boats and Nippers and we wish them well in upcoming State and Aussie competitions.
Congratulations also to the Committee members, Instructor team and volunteers for their efforts in both coordinating and leading successful Silver and Bronze Medallion Camps. We know this requires considerable work and we greatly appreciate your contributions. We also extend a warm welcome to the new Bronze Medallion members of the club.
Unfortunately, both our Pier to Pub and Mountain to Surf events were conducted 100% virtually. The difficult decision was made in the best interest of both the Club and the town at a very challenging time. However, again, a special thanks to the committee and individuals involved and congratulations on adapting this program to make them successful events for the Club.
Lastly, a huge thank-you for the continued efforts of our patrollers in volunteering their time to keep our beach safe. We congratulate the huge number of valued patrollers who have signed on throughout the season and encourage you all to continue this highly valuable community service. It was especially fantastic to see so many kids completing their SRC and then showing up to patrols with such enthusiasm. With drownings occurring across the country this Summer, it only highlights the value that you as patrollers provide for our community – thank-you!
We look forward to sharing the rest of 2022 with you all and thanks to everyone for supporting the club in the big and small ways that you all do. It helps us as a club keep the beach safe.
Regards,
Paul McMaster
CLUB CAPTAIN'S REPORT
Dear Members,
What a main season we have had! Not only has our beach been extremely busy, but we have had many rescues. All of which were extremely well managed by our Patrol Captains and Active Members. I couldn't be prouder of everyone.
I would just like to highlight the statistics we've had from the season so far:
● We have had 29 rescues!!!
● 1 major first aid
● 126 minor first aids
● 4167 preventative actions
● And a whopping beach attendance of 107451
The Mental Health Patrol or Green Patrol was incredible. Everyone made the effort to check in with one another, and we had amazing guest speaker Sam Dwyer come to add to our care toolkit.
Pink Patrol was again a massive hit. We had many females as well as champions of change to help support and celebrate our females in lifesaving. Keep your eye out for our next one on the 19th of February.
Shout out to Bella Fox Cera for your dedication to keeping our beach safe. She has been on the beach, rain, hail or shine to support Life Saving Victoria's Beach Lifeguards during the week, as well as signing on to patrol on the weekends. She even helped with the successful resuscitation of a member of the public in early January. Go Bella, keep up the good work!!!
Thanks to everyone again for helping to keep our beach safe so far, the club couldn't function without our amazing patrollers. Let's keep it up for the remainder of the season!
Jess Sincock
EVENTS
The physical events at Lorne may have been cancelled, but all entrants were converted to the Virtual events and are undertaking their run or swim wherever they find it safe to do so and we are currently mailing out shirts and other event merchandise to entrants. Of course we also wish to thank all our event staff/members that prepared to support our event so we will be mailing out shirts to those that registered as event staff.
The Lorne event cancellation was a difficult decision but Covid had severely affected our members and the local community. The safety of our members, event entrants, town visitors and the Lorne community our priority as we are a lifesaving service.
Of course, significant works and investment had occurred to deliver our events. Thanks to everyone who supported, particularly our medical, water safety, member resourcing and logistical teams which had been very busy in the days before the decision and of course our sponsors. At the time of the decision, we had sponsors finalising their on-site displays, suppliers at interstate airports about to board planes to support, trucks on the road with all our infrastructure and event equipment, and other suppliers/contractors finalising their equipment pack and transport.
This is the second season that Covid has significantly impacted our ability to run and raise funds via the clubs major fundraising activity of the events and hopefully it is the last, as we look forward to the 2023 Powercor Lorne Pier to Pub and Mountain to Surf.
Thanks again to our sponsors, members, entrants and suppliers that helped us get oh so close and to all those working in the background as well as the club in supporting the final outcome of our major events. Keep fit, healthy and enjoy!
The Events Team
John Takac & Tina Westacott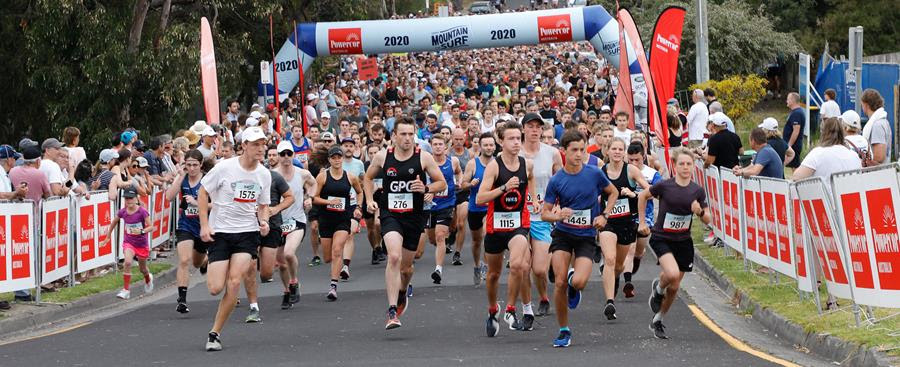 COMPETITION REPORT
Just 8 weeks from the SLSA Australian Titles it is great to see our Summer Competition Teams ramping up their training and seeing the progress reported by Billy and Geoff!
Well done team, I can't wait to see our performance at States and Aussies.
Surf Boat Christening – Saturday February 12th at 11am
Many of you will be familiar with the Stribling name; whether it be as friends, fellow club members, our named club rooms or the many boats that have been supported by the family.
Both Stewart and his beloved wife Helen have been huge supporters of our club and the local community for many years. Sadly Helen passed away last year and in memory of Helen and in recognition of her contribution to our club we will be Christening our newest Surf Boat, the 'Helen Stribling'.
We invite, and encourage you do join us between the Masters and VSRL Surfboat Carnivals at Lorne Beach at approximately 11am on Saturday February 12th.
Other dates to note:
· Patrol 2 Work Party for Nippers State Titles: Saturday February 26th
· Patrol 7 Work Party for Nippers State Titles: Sunday February 27th
Details for these dates will follow from your patrol captain/s.
Good luck to everyone competing at Lorne on February 12th and 13th across Masters, VSRL Surfboats and open beach carnival! Can't wait to see you and our supporters on our home beach representing the black and white.
Chantal Guziak
VP- Competition
NIPPERS & COMPETITION TEAM
The Lorne Nippers Squad runs Friday nights and Sunday mornings in Term 4 and Term 1 and multiple sessions over January. Our wonderful group of kids and volunteers, both water safety and on the beach, have enjoyed all sorts of surf conditions at Lorne beach this season. Squad focused on skills, technique and fun.
Our Nipper Club Champs event at the end of January saw challenging surf conditions but adaptations and a great water safety team resulted in a great day. Our Nippers competition team had lots of great results at their last carnival of the season at Pt Leo on a perfect summer beach day. Our team of 69 nippers is now looking forward to Lifesaving Victoria Junior State Championships U9 – U13 held at Lorne beach 25-27th March.
Kirilee Wilson
E: nippers_competition@lornesurfclub.com.au
BOARD & SKI REPORT
The season is well and truly underway with many of our competitors really starting to ramp up in preparation for states and Aussies in the coming weeks. To aid our preparation for Aussies a large number of the team packed their bags and travelled to Manly, NSW for the annual Summer of Surf Manly/Freshwater Carnival Weekend. This trip was an overall success with many of the athletes proving to themselves what they're capable of and what is needed to be improved upon in order to be competitive in April when we face all the states. NSW is home to fierce and strong athletes in the board and ski competition area and every athlete from Lorne SLSC that attended should be proud of their results and excited for what the future holds.
On February 12th, Lorne SLSC host the LSV State Champs for the Masters. These athletes have proven their worth as youth and open competitors, having hung up the black and white cap many years ago. However, once a year these not so gracious and elegant athletes will throw on their budgie smugglers and wetsuits for a couple of races to compete for their respective age titles. Moreover, the LSV Lorne Carnival is held on the day after (February 13th) and is a crucial date in preparation for LSV State Champs for our open and youth competitors. This weekend is always a fun weekend we look forward to seeing the clubs smiling and helpful faces on the beach.
If you're interested in the competition team and would like to learn more or become involved, join the Facebook group @Lorne Clubbies. Alternatively, you can contact myself on the club's website.
Best wishes,
Billy Bowden
Board and Ski Captain 2021/22
SURF BOAT REPORT
The last couple of weeks has finally seen us gaining some momentum in the boat section with excellent results for our crews.
Locally we have had representation at the Fairhaven VSRL Carnival and most recently the VSRL Open at Anglesea.
A massive Congratulations goes to our U/19 Female crew, the Badgers. Amongst tough competition, where Lorne has typically struggled to field a crew, we were absolutely delighted to see the Badgers take out the win at the VSRL Open and the honour of representing Victoria at the upcoming Australian Surf Rower League National Championships.
The podium finishes didn't stop there for Lorne, the VSRL Open was a success all-round with our Under 23 Females winning Bronze, Reserve Men taking silver, and the Open Men and Women following the Badgers example and winning Gold. Well done to everyone!
We have some exciting weeks ahead in the boat section with Lorne hosting the Masters State Titles on February 12th. Keep an eye out for our Old Gold Females, the Lorne Crusties and Al McCombe with his boys in the Male. Directly following the Masters event the rest of our crews will be having a VSRL hit out before heading north to Elouera Beach for the ARSL Open on February 17th.
Thanks again to our supporters, Otway Boots and Bowden Corp, and to the team of officials and water safety who are integral to our competition. Your support is greatly appreciated.
Geoff Matthews
Surf Boat Captain
MEET COMPETITIVE MEMBER
Name: Jenny Aschhoff
Discipline: Ski
Team/Crew: Female Double/Relay: Ruby McMaster/Emma Hainsworth – Mixed Double: Brent Enticott
How did you get into lifesaving?
My older brother Sam was in lifesaving before me so I always wanted to get into it too so I could do the things he was doing like patrolling, Bronze Camp, First Aid and speeding around in the IRB. Definitely started getting more involved when I was old enough to do ALC and become a lifeguard, I joined the committee first as Board & Ski captain then changed to VP of House.
Tell us a little bit about your training?
I first started competing in IRB carnivals, they were incredibly fast and fun but cold as anything in winter. Unfortunately I injured myself so I can't compete in them anymore but I started training in skis and that the transition from a powered boat to a paddle has been difficult but fun.
What's your biggest achievement in competition, lifesaving or both?
In competition, competing at Aussies, both for winter and summer competition, and being able to make it around the course and have a great time with the team. For lifesaving, being a part of the Surf Life Saving Australia & Japan Lifesaving Association exchange program in 2019.
What makes you proud to be a member at Lorne SLSC?
The amount of opportunities available to all of our members and to constant support from everyone at the club.
What advice do you have for future lifesavers and competitors?
Enjoy what you're doing and seek out your area of the club, there's somewhere for everyone!
Favourite beach, excluding Lorne (obviously!) and why?
I love Wye River, it's a small beach yet it can pack a punch and it gets a nice wave going!
Where can we find you when you're not doing clubby things?
Working locally for Sam I Am building with Sam and Heath.
Who should be next for our competition member profile?
Jack Ryan, from the Opens Crew The Lorne Chops