Lorne Mower June 2021
LORNE MOWER JUNE 2021
2020/21 COMING TO AN END
READ ALL ABOUT IT:
– Key dates
– Presidents Report
– Club Captains Report
– Competition Report
-Surf boat Report
– Board and ski Report
– IRB Orcas Report
– Season awards
– Vale Alan Clissold
Up and coming dates:
– Lorne AGM 26th June at 4pm (please note; must be a financial member to attend)
– Executive Committee nominations due 12th June
– Other nominations due on or before the AGM (26th June, 4pm)
– LSV Awards of Excellence 7th August
PRESIDENT'S REPORT
PAUL MCMASTER
Hi to all our wonderful Club members.
I am writing this on National Volunteers Week. In recognition of the valuable work of our volunteers at Lorne Surf Life Saving Club, I would like to extend enormous gratitude to all of you who give up your time to make our club so successful and a great place to be.
With so much uncertainty leading into this season, it was tremendous to conduct our programs under near-normal conditions and witness the great season that it was. Dealing with the restrictions and challenges of the pandemic and lockdowns certainly makes you appreciate all things, especially how fortunate we are to be on Lorne beach over the summer time.
As always, I extend sincere appreciation and thanks to our members for remaining loyal to the Club and for working in within all the additional requirements and cooperating with all the restrictions imposed upon us. In particular, a special mention for the work of Jo Pincus and the COVID-19 committee for their tireless efforts in ensuring the Club could remain open and operate in a safe manner.
After missing both the Senior States and Australian Championships in 2020, these events returned for 2021 and we had great representation at both. I congratulate all members who competed and represented the Club with such pride. There were some amazing results in all areas, including Boats, Board and Ski, Masters and Nippers events. A major highlight for me was winning a State Gold and Bronze medal in the Life Saver Relay with two of our Boat teams joining our Board and Ski teams to take up two positions on the podium.
I would like to express a huge thank-you for the continued efforts of our patrollers in volunteering their time to keep our beach safe. We congratulate the huge number of valued patrollers who have signed on throughout the season and encourage you all to continue this highly valuable community service. With drownings occurring across the country this summer, it only highlights the value that you as patrollers provide for our community – thank-you!
We look forward to sharing the rest of 2021 with you all and thanks to everyone for supporting the Club in the big and small ways that you all do. It helps us as a club keep the beach safe.
Regards,
Paul McMaster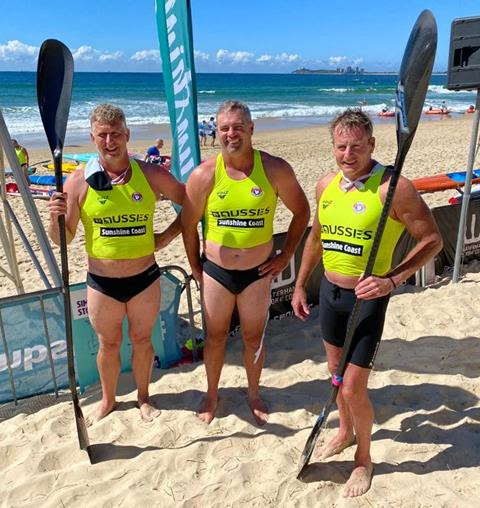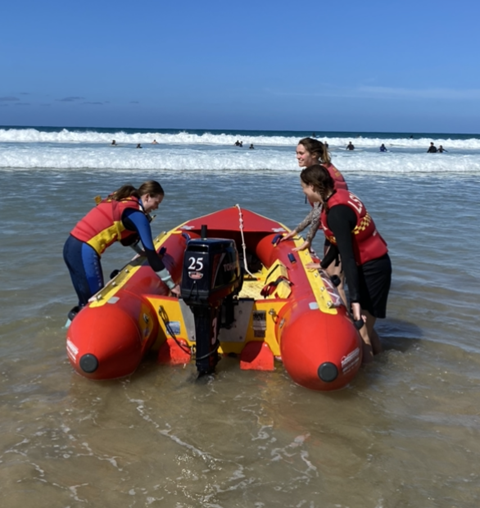 CLUB CAPTAIN'S REPORT
SAMUEL ASCHHOFF
The patrol season in over!
Thank you to all members who have assisted with patrolling throughout this season. It sure has been one to remember.
Numbers on patrol through the season have been amazing. It is really rewarding to see so many members attending patrols and enjoying their time while on the beach. Our members have completed a total of 5165 Patrol hours on our beach this season, which is an awesome effort. We would like to congratulate and thank those members who completed 50 to 150+ patrol hours this season. This is an amazing contribution to our club and the Lorne community. Thank you again to everyone who has patrolled.
Just a quick update on our IRBs, some may have noticed that we are without 2 Hard Hulls. There are currently getting a full service from the manufacturer as they were a little run down. We decided to complete this major service on these IRBs as we are no longer able to purchase Hard Hulls due to regulation changes.
A big thanks to the Lifesaving Sub-committee for their work throughout the season. It has been a testing year for everyone, but we made it through unscathed.
Hoping everyone enjoys a well-deserved break through the winter months and look forward to seeing everyone on the beach again next season!
Thanks again,
Sam Aschhoff and Jess Sincock
COMPETITION REPORT
CHANTAL GUZIAK
What an Aussies for Lorne SLSC.
Whilst we were spread across Maroochydore and Alexandra Headlands beaches the team vibe was strong. Thanks to Dave Haye who set up a team What's App to keep everyone connected across the beaches throughout Aussies '21 and thank you to the club who supported an end of season dinner for our Aussies Competitors.
It was great to see the number of events we participated in coming off the back of a tough 2020. The participation levels and results demonstrate the passion our competition team has for representing the black and white.
Some fabulous results across the beach, with highlights below in the board & ski and both reports. A particular standout was Lorne lining up for the Lifesaver relay, coming out of the semi-final with a fourth place. Having the opportunity to represent Lorne in an event that brings multiple disciplines onto the start line together at the Australian Titles was a great reflection of what competing for Lorne means to me – Camaraderie, Determination and Pride.
A big congratulations to all of our competitors this year, with particular mention to our Australian Title 2021 Gold Medallists;
Lorne Again, 160+ Women's Surfboat Crew consisting of Geoff Matthews, Megan Grierson, Shea Grant, Tamara Brawn and Paula Matthews took out their 3rd consecutive gold in this event.
Against some tough competition they dominated every race. Well done Ladies and Geoff.
Lorne Chops, Open Men Short Course Champions, consisting of Geoff Matthews, Ed White, Jack Ryan, Andrew Downie and Jordan Hooper – The Lorne Chops were nothing short of impressive at the Australian Titles, they brought home Lorne's first Gold in an Open Men's Surfboat event. Congrats Guys, watching you race throughout the week was inspiring.
I'm hearing both our board / ski and boat competitors have enjoyed a few weeks off and already back chipping away at training. I can't wait to see what we do next year.
Thank you to the club and everyone who supported our competition team this season – it is truly appreciated.
Go Lorne!
Chantal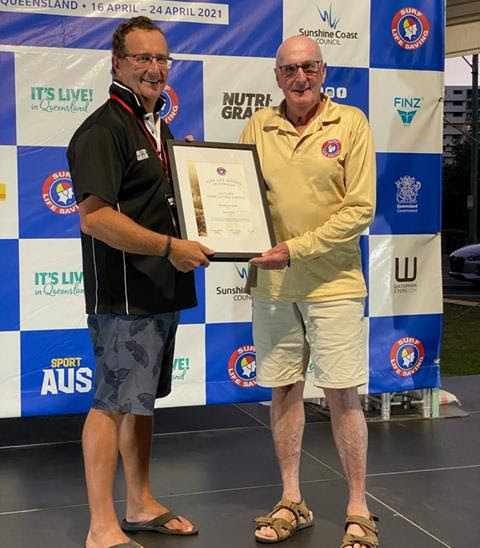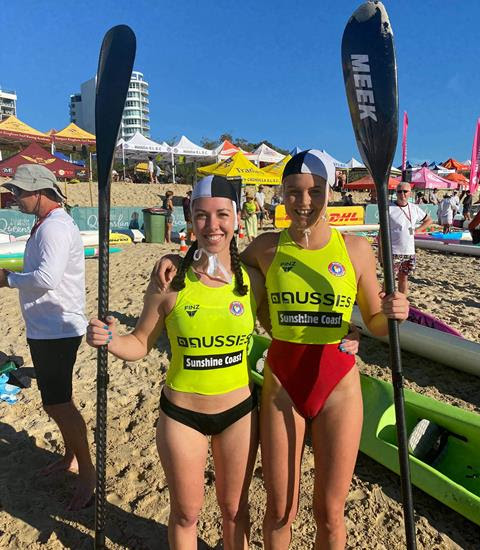 SURFBOAT REPORT
PETA GLAISTER
Our Masters kicked Lorne's 2021 Aussies campaign off to a phenomenal start this year, with our 220+ Men the Lorne Crusties placing fourth and our 160+ Women Lorne Again winning their third consecutive Aussie gold. Incredible achievement for our Masters Women.
After this impressive effort all our Masters stuck around to help with boat handling and to make sure that the Alexandra Headlands SLSC was well attended for the week.
Both of Lorne's Open crews entered the short course racing this year, which turned out to be a real drag race event in the extreme flat-water conditions. The Lorne Chops took the opportunity to dominate the competition, taking out the gold in the men's division. Seeing our Open Men on the podium with a gold medal around their neck was outstanding.
Our reserve crews both navigated their first day of racing very well. Again, the waves were almost non-existent, however big variations in depth off the start and differences in the conditions between the alleys did make for tough racing – often with all boats crossing the line within seconds of each other.
Our Reserve women the Lorne Lions made it to one round of elimination, unfortunately being cut on a particularly close finish. Our Reserve men the Lorne Cutlets hit some real speed on finals day, making it to the semis.
The Open crews found their racing schedule spread over three days, to which they adapted quickly. Conditions changed very little over the duration of the carnival, with an agonizing lack of swell rendering our surf skills redundant, instead forcing all crews to draw on their fitness and endurance.
Our Open men, the Lorne Chops, set to work cementing their spot as one of the top crews in the country with some powerful performances. In the final they set an unforgiving pace and led the field. Sadly the depth difference in their alley swallowed up too much of that pace, and they were overtaken metres from the finish, going from a convincing lead to fifth place.
Our Open women, Lorne Edge, also took their well-deserved place in the final and rowed with incredible determination and pace out to the cans. Devastatingly, they missed the turn by centimetres and after backing up around the buoy finished in sixth place.
Both the Chops and the Edge finished their season ranked Fourth nationally – a phenomenal achievement.
All in all, Lorne Surfboat rowers are continually proving themselves to be amongst the best in the country, across all age groups and divisions. Not only maintaining but enhancing that standing despite 2020-21 throwing every imaginable spanner in the works for Victorians.
This all becomes possible due to the support of our club, sweeps, sponsors, officials, and
supporters – Thank you!
Peta (2nd Stroke Lorne Edge)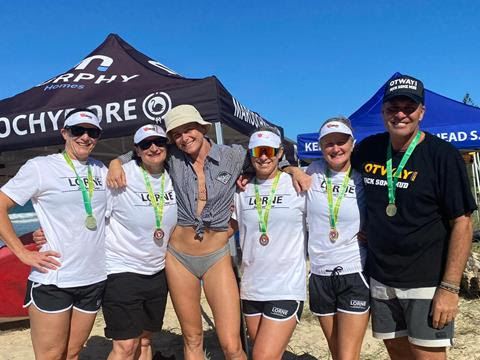 BOARD AND SKI REPORT
BILLY BOWDEN
There's no better way to finish the season than to finally make it to The Aussies after a tough and heartbreaking year without it. The whole board, ski and swim team were very excited to travel up north to Maroochydore Beach and enjoy some sun, mates and good times. The carnival was packed with competitors of a variety from professional Ironmen to local amateurs giving it a crack.
The highlights didn't stop with us making it to The Aussies, our relatively new team secured some excellent results. Most athletes made it past the first round in at least one of their events and there was an abundance of quarter and semi-finalists throughout the week. We even had some finalists after a very tough year of training in comparison to some of the other athletes at the carnival.
Overall, the team is stoked and should be very proud of themselves. There's a lot of work to be done in preparation for next season and we now know what it takes and what to work on if we want to be competitive. Congrats to all who competed, officiated, spectated and managed, your efforts certainly don't go unnoticed.
Highlights from the week include (but not limited to):
Neil Morarty – 50 years of craft & swim officiation
Michael Garbelotto – U/19 Swim Final
Billy Bowden (with assistance by James Bowden, Brent Enticott, Michael Garbelotto and David Hay) – U/19 Belt Swim Final
Jen Aschhoff and Ruby McMaster – Open Double Ski Team Semi-final
Michael Garbelotto, Billy Bowden, Sam Ord, Kai Enticott, Lorne Edge – Open Taplin Semi-final
Harry Hay – U/17 2km Swim 20th place
And many other great results.
As a club we're proud of everyone who competed and everything you all do around the club.
Looking forward to a fantastic season next year.
Billy Bowden
IRB ORCA'S REPORT
SAMUEL ORD
The Lorne Orcas have been back at it this season!! After missing out on a competition season last year it's great to be back on the water for this high-octane competition. This year's team are new to the sport, with the majority never having raced before. They are all showing great improvement with one of our male crews making it to the open male mass rescue final last weekend at Ocean Grove!
The remaining carnivals, including Vic state titles, of the season are all going to be held at Lorne, so if you feel like a weekend away, make sure you get down to the beach and cheer on your Orcas! The remaining carnival dates are:
Round 4 & 5 – 19th & 20th June – Lorne
Victorian State Titles – 3rd & 4th July – Lorne
It's never too late to get involved either, the team are always looking for interested people to join! Whether you want to be in a boat competing or on the shore as either an official or help manage the team we are always keen for your help. Just send an email to irb@lornesurfclub.com.au and we can chat about what you'd like to do!
Special thanks to Andy Berry Photography for always supporting and taking gnarly snaps of the team!
GO LORNE!!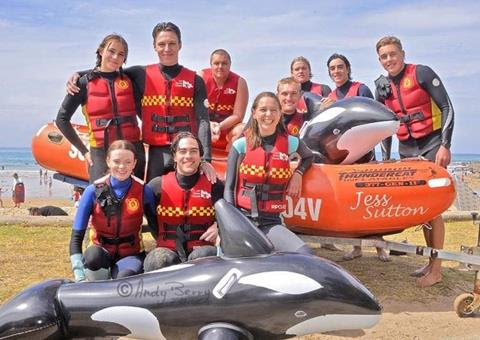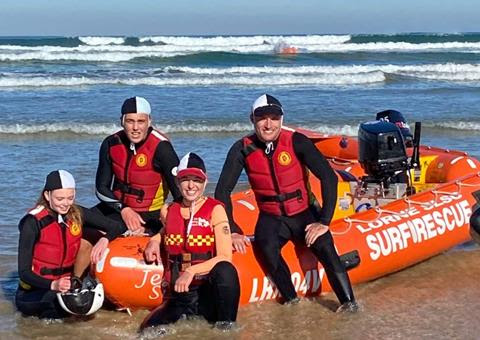 Sharky Award (best clubman)
Lucas Karlson
The Sharky award is our club's highest honour. It recognises outstanding contribution to our club and our club person of the year. The 2020/21 Vic Marshall 'Sharky' Club Person of the Year is Lucas Karlson. Lucas this season was IRB co-captain and was Captain of Patrol 8. He instructed on Bronze Camp, instructed Adult Bronze, coordinated Silver IRB Camp and coordinated 2 IRB Driver courses. He completed 169.5 patrol hours for Lorne SLSC, and was part of our emergency call out response team. He has helped to re-start the Lorne Orcas IRB racing team as co-manager, as well as was behind the scenes this season helping to develop and coordinate the Skills Development Program for 3 months. We are incredibly proud of Lucas and thank him for his great contributions to our Surf Club!
Presidents awards
Jo Pincus
Brent Enticott
Chris Vearing
Captains awards
Gracie Lourey
Flynn Thompson
Ella Dingle
Patrol Awards
Over 50 hours:
Heath Armstrong
Jenny Aschhoff
Samuel Aschhoff
Isabella Atkinson
Imogen Bucknill
Andrew Griffiths
Andie Hood
Ben Hood
Nic Lukies
Harvey Marriner
Paul McMaster
Ruby McMaster
Grady Murnane
Nick Murnane
Samuel Ord
Patrick Schlesinger
Vincent Sheehan
Tilly Shepherd
William Tanner
Flynn Thompson
Nik Vouk
Emily Zantuck
Over 100 hr
Gracie Lourey
Amelie McComb
Ana McLiesh
Mali Romanis
Over 150 hrs
Sam Dragovitch
Lucas Karlson
Alisa Johnson
Patrol Person of the Season
Sam Dragovitch
Best Patroller Awards
Patrol 1 – Tom Forshaw
Patrol ⅖ – Ciara Ennis
Patrol ¾ – Alex Gurr
Patrol 6 – Mali Romanis
Patrol 7 – Emma Gregory
Patrol 8 – Summer Robinson
Patrol 9 – Patrick Schlesinger
Patrol 10 – Ted Bucknill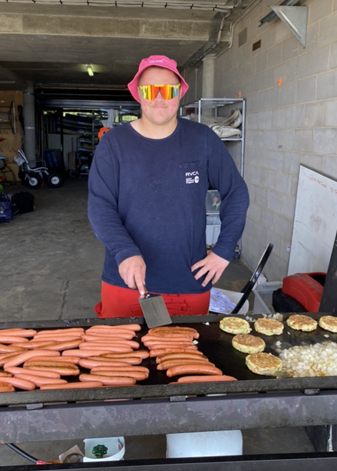 Best Junior Competitors
Will Newton U13
Ryder Vearing U13
Best Senior Competitors
Board and Ski
Billy Bowden
Kai Enticott
Surfboats
Lorne Edge
Michelle Yann
Peta Glaister
Georgia Stewart
Chantal Guziak
Geoff Matthews
Major Events – Honorary Award
Mountain Goat
Mark Williamson
Sarah McCarthy
Surf Life Saving Australia
50 Years Officiating Service
Neil Morarty OAM
VALE
ALAN CLISSOLD 1942 – 2021
Born and raised in Lorne, Alan attended the local State School before embarking on a long career in finance. He commenced his first job at the State Bank of Victoria, Lorne.
Alan became a member of the Lorne Club in 1958/1959, gaining his Bronze December 1958.
In January 1962, Alan competed in the very first Bell's surfboard riding competition along with other members Geoff Tune and Ted Gallagher. He paddled in the malibu board team events with Howard Hughes, Alan and Laurie Atkins along with several others late, 1960's early 1970's.
Alan served several years on the Lorne Surf Life Saving Club General Committee in addition to being the Lorne Surf Life Saving Club Delegate at State Centre for a number of years. Alan achieved 40yrs patrolling service before retiring in 1999 and became a Life Member in 1996.
Alan and his wife Glenys, volunteered to organise and run the registration of the M2S fun run in 1996, they ran this important role for 6years. Growing the entrants from approximately 600 to 1,600 competitors before handing it over. Alan knew that this growth and income would be a tremendous benefit for the Club's finances to assist with the new building.
With an arduous task ahead, Alan took on the role as Surf Club Treasurer to meticulously manage the club's finances from beginning to end with the new building opening January 2000. Alan was Treasurer from 1996/1997 through to 2001/2002.
Both Glenys and Alan supported our Club, maintained an interest in the club's progress, enjoyed catching up with many acquaintances they both made over the years and finally, Alan loved swimming with his friends in the swimming group from the Club.
He will be sadly missed.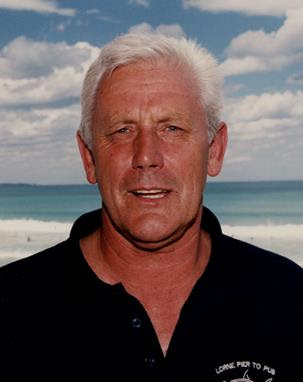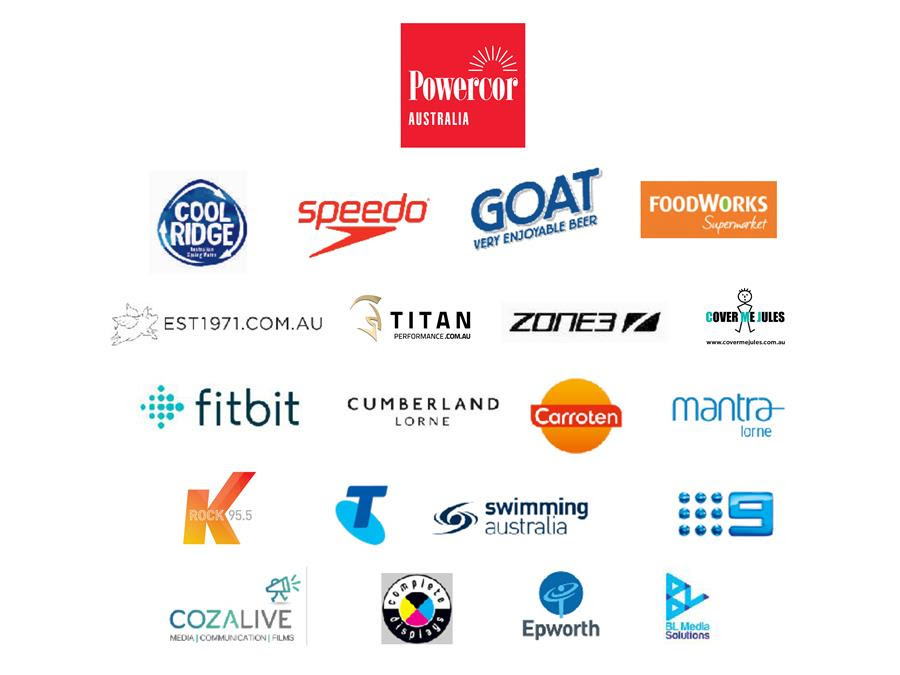 June 8, 2021
Peter