Lorne Mower May 2019
READ ALL ABOUT IT.
Presidents Report
Club Captains report
Nippers Report
From the Boats
End of Season club awards
Awards of excellence nominations
Indigenous Partnership report
Lock it In! Upcoming dates
LSV Valuing Volunteers evening – 24th May at LSV, Port Melbourne
LSV Awards of Excellence – 27th July, Pullman Hotel, Albert Park
Lorne SLSC AGM – 3rd August from 3pm in Lorne
PRESIDENT'S REPORT
Hello to all our wonderful members.
Again, so much has happened since our last Mower report.
Our patrols have now finished for the season and I thank every member who patrolled for the club this season and assisted in keeping the beach safe.
For the first time in 6 years we had the Nippers State Championships back on our home beach with 67 Nippers wearing the black and white cap and representing our club with pride. There were some fantastic individual results achieved on the Saturday, but unfortunately the easterly conditions limited competition to just beach teams events on the Sunday.
In February, we also hosted the Master Championships and it was great to see many of our members take to the beach with some of our Nipper parents being cheered on by their kids in a role reversal for the day.
The Senior and Youth State Titles were held in Warrnambool and we had a fantastic number of competitors with a full contingent of surf boat crews, senior competitors and our youth team. We were proud to witness a great weekend of results and it was particularly fantastic that the club was able to field a men's and women's Taplin team for the first time in many years.
The Aussies were back up in the Gold Coast and Lorne had a good representation over the week of competition. Our Youth team were first to tackle bigger surf with some great results including Harry Hay making a swim final in tough competition. It was also great to see three of our local Lorne kids, Kai, Fraser and Juna, making the trip to represent the club. It was over to the seniors and boats for the latter part of the week and we had Ruby McMaster represent the Surf Life Saving seniors and six boat crews battling it out which was also great to see. It was my first trip to Aussies and in some big surf and difficult conditions our teams gave a great account of themselves and represented the club very well. 'Lorne Again' came away as national champions with 'Uni Lorne' picking up a silver medal. Special mention goes to Chantal Guziak of Lorne Edge crew who competed with a broken foot and was carried to and from the boat for each race which was very inspirational.
It was a great night at the last supper and thank you to all those who attended and well done to all the award winners. Congratulations to Jessica Sincock as this year's Sharky award winner.
As the season comes to an end, I sincerely thank everybody who has volunteered for the club over the season.
Cheers
Paul McMaster
Paul McMaster, President
president@lornesurfclub.com.au
From the club captain
What a season it has been!
Patrols are finally completed and we had a very successful season. Over 47 volunteer patrol days there were;
– 1694 Preventative actions
– 60 Minor first aids
– 3 Major first aids
– 11 Rescues
Thank you to everyone who has helped patrol out beach this season. It has been a long and trying season, but we have made it through and we are better places for next season. I would like to make a special thanks to the patrol captains this season. They have helped make my first season as Club Captain a lot easier than I imagined.
There have also been numerous younger members step up this season to assist in any way they could. They have continued to grow their award base, and this has also assisted in fulfilling our patrol duties. It would be great to see this attitude continue into next season, as it would position Lorne to be one of the strongest lifesaving clubs in the state.
There have also been some new initiatives to incentivise patrolling to our members. For members who patrolled 16hrs or more, there was an invitation to the Captains Barrel. For members who patrolled 25hrs or more, there was a free ticket to the Last Supper. For members who patrolled 50hrs or more, there was an exclusive patrolling jumper given. These jumpers are only awarded to these members and are not available for purchase. There were a total of 13 members who achieved more than 50hrs which is an amazing effort. We also had 6 members achieve over 100hrs, including our president at 129hrs!
I am currently working with some of our patrolling members on some new ideas for next season, in the hope of making patrols more engaging. We are also looking at ways of engaging the public in what we do, and providing further information about our beach.
I look forward to seeing everyone on the beach next season, and thanks again for making it my favourite year at the club so far.
Cheers
Samuel Aschhoff, Club Captain
Nippers News
Nippers Development Squad and Competition Team
The Nippers Development Squad and Competition Team has had a successful season with over 100 nippers taking part over the season. The development squad is a good mix of local and out of town members who all support the Development Squad and Competition Team with coaches, team managers, water safety and officials at carnivals and training sessions, medical support, setup and packup, administration, cooking bbqs, entries, surfguard and communication.  A huge thankyou to our large team of volunteers and we look forward to next season.
Special thanks to Paul McMaster and David Hay for leading the way and Chris Vearing who implemented the successful Lorne Nippers TeamApp Communication platform.
The Development squad sessions and competition team cannot run without water safety, officials and team managers/coaches.  A big thankyou to our team of 18 adult bronze holders (8 new this season) and 10 Technical Officials (9 new this season), 5 parent IRBcrew and 9 team managers.  In addition we had the help of youth mentors bronze and SRC, special mention to Ruby McMaster and four SRCs Liam Hepburn, Will Ludlow, Kiara McKerron and Achina Vearing.
Lifesaving Victoria Junior State Titles.  
The Lorne State Team of 65 nippers (u9s to u13s) proudly represented Lorne at their home beach.  The Lorne team had a strong team of nippers and family/club support with a great final result of 4th overall out of 34 clubs.
Lorne had a team in every age group and every age group won a medal and contributed points to the overall pointscore (points are awarded to teams and individuals placing 1st to 6th).  At the Lorne Last Supper on Easter Sunday some outstanding efforts were rewarded.
Lorne SLSC Junior Champion Team 2019 – u11 BOYS  (Team with highest points at State Titles)
(Albey Berry, Darcy Ludlow, Jack Lynch, Thomas MacLennan , Luca Maiale, Jack McKerron, Lughan Mullen, Hugh Myers, William Newton, Jerome Palmer, Ryder Vearing)
Junior Boys Champion 2018/2019 (Highest points at State Titles)
–        Billy Read in u9s
–        Jerome Palmer in u11s
Junior Girls Champion  2018/2019 (highest points at State Titles)
–        Pippa Morgan in u9s
–        Poppy Tresise in u9s
Overall Outstanding Junior Competitor 2018/2019
This award recognizes our outstanding Nippers who qualify and successfully compete in every event, individual and team at State Titles.
–        Billy Read in u9s
–        Pippa Morgan in u9s
–        Jack McKerron in u11s
Outstanding Team Member Lorne State Team 2019
This award recognizes an outstanding team member who attends training and carnivals and supports their teammates and is willing to take on any role putting the team first.
Tulli Wadling  u9 Girls
Elias Cattermole u9 Boys
April Boyd u10 Girls
Hamish Sheehan u10 Boys
Darcy Ludlow  u11 Boys
Alexis Phillips  u12 Girls
Patrick Sheehan u12 Boys
Charlotte Brimelow u13 Girls
Alexander Hadaway u13 Boys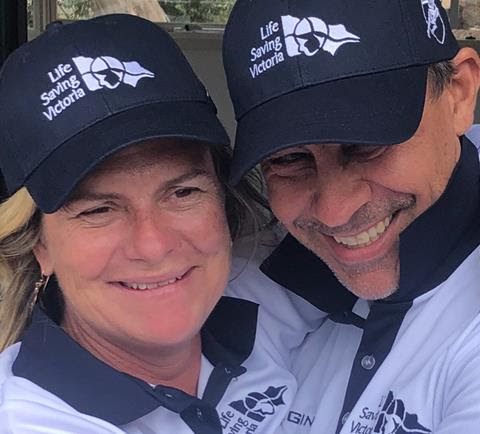 We started the season as champs and ended it in the same way!
Success kicked off with the Lorne Again 160 Masters and Lorne Edge Open Women winning GOLD and the Lorne Growlers Reserve Men winning SILVER at the World Titles in Adelaide in November 2018.
We finished the season as 4th ranked overall Boat Team in Australia! A mammoth achievement behind North Cronulla, South Curl Curl and Palm Beach who are clubs that field multiple boat crews across all age and grade divisions.
The Lorne Edge Open Women's crew were the Australian ranking leaders for the season across the ASRL competition and the Australian Titles. The fab 4 (plus Geoff) put their money where their leader's guernseys were by rating to GOLD in the 2019 ASRL Final at Elouera Beach. This was the first ASRL Gold for the Edge after a bronze and silver medal in respective years.
The Australian Titles were back at Broadbeach on the Gold Coast (aka Kurrawa and/or North Kirra). The surf was huge (like multiple boats flipping every race and missing fingers huge!). Racing was delayed, cancelled and relocated throughout the week, but all Lorne crews took on the challenge of the competition and the changing conditions with skill, talent and courage.
The Lorne Mowers Reserve Men, The Lorne Dry Reserve Men and the Lorne Edge Open Women all rowed through to semi-finals (among the top 12 crews in the country in each division) and were unlucky not to be in contention for finals medals.
The Lorne Agains Masters Women's crew won Gold in the Masters Final. Two fearless and fit members of that crew, Paula Matthews and Joukje Siebenga backed up their Masters campaign bruised and battered to win the silver medal in the Reserve Women Australian Final alongside Georgina Box and Shea Grant (with none other than Geoff at the helm).
Oh and we cleaned up in the medals at the Victorian Titles too! It was freezing cold this year in Warrnambool and the surf took a few victims, both of the human and boat craft variety. Highlights include Open Men Lorne Edge GOLD, a broken foot, a severely bruised coccyx and the newly christened Long John III will need some panel beating over the winter!
The boat team sincerely thank their awesome leader Geoff Matthews for his dedication to, and belief in all his rowers and the enduring support, on and off the beach, from Jamie Robertson, Frank Veltman, Tamara Brawn, Marty Guerow, Alistair McCombe and Jay Parkin.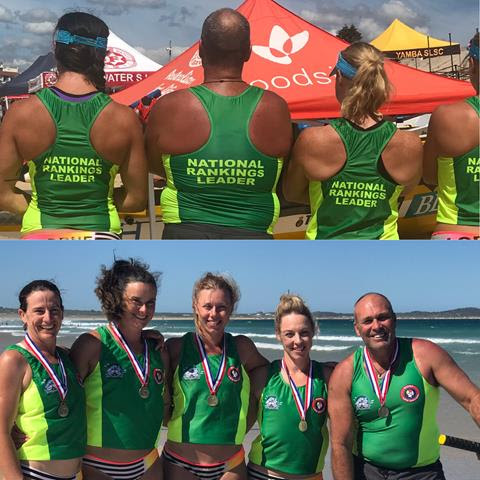 Club Awards
2019 Vic Marshall 'Sharky' Club Person of the Year
Jess Sincock
The Sharky award is our clubs highest honour. It recognises outstanding contribution and the club person of the year. The 2019 Vic Marshall 'Sharky' Club Person of the Year is Jess Sincock. Jess is a wonderful member and this season has run bronze and silver camps, participated in Advanced Lifesaving Training, lead activities within the indigenous partnership program, provided water safety at carnivals, competed in IRB racing, and is there to help at every turn. She leads by example on and off the beach and is a brilliant role model for our Lifesaving group. She is also both the Chief Instructor and an IRB captain. The committee is also proud to nominate Jess for the Lifesaving Victoria Trainer of the Year! Well done Jess and thank you for an incredible season!
We also have incredible contributions right across the club. From nippers, events, competition, training and assessment. The Last Supper was a great night to recognise some of our brilliant members who have made this club such a great place to be this season!
Presidents Awards
Peter Atkinson
James Carew
Kirilee Wilson
Flynn Thompson
Patroller of the Year
Flynn Thompson
Patrol Group of the Year
Patrol 8
Best Senior Competitors
Lorne Edge – Open Womens Surfboat
Michelle Yann, Peta Glaister, Megan Grierson, Chantal Guziak. Sweep – Geoff Matthews 
Best Junior Competitor
Harry Hay
Junior Boys Champion 
Billy Read – Under 9
Jerome Palmer – Under 11
Junior Girls Champion 
Pippa Morgan – Under 9
Poppy Tresise – Under 9
Overall Outstanding Junior Competitor
Billy Read – Under 9
Pippa Morgan – Under 9
Jack McKerron – Under 11
Club Captains Awards
Lukas Karlson
Meg Greison
Harvey Mariner
100+ Hours patrol season
1. Paul McMaster – 129.0
2. Harvey Marriner – 118.5
3. Samuel Aschhoff – 111.0
4. Flynn Thompson – 104.0
5. Vincent Sheehan – 100.5
6. Nicholas Murnane – 100
Best Patrol person – By Patrol Group
Patrol 1 – Ruby McMaster
Patrol 2 – James Walsh
Patrol 3 – Edward Callan
Patrol 4 – Olivia Louis
Patrol 5 – Nathan Vabec
Patrol 6 – Mia Cunningham
Patrol 7 – Emma Hainsworth
Patrol 8 – Isabella Atkinson
Patrol 9 – James Lawsson
Patrol 10 – Tilly Shepherd
Lifesaving Victoria Awards of Excellence

The committee has nominated the following members for their outstanding contribution and service. 

'John Wishart' Lifesaver of the Year – Paul McMaster

'Graeme Long Memorial Medal' Volunteer of the Year – John Takac

Youth Lifesaver of the Year – Jamie Phillips

Nippers program Volunteer of the Year – Nick Newton

Volunteer Trainer of the Year – Jess Sincock

Volunteer Assessor of the Year – Sam Ord

Team of the Year – Lorne Edge

Official of the Year – Peter Van Deuren

Outstanding Achievement of the Year – Lorne – Gunbalanya Community Partnership

Lifesaving Victoria Presidents Certificate – Heath Armstrong

SLSA Group Meritorious Award – January 17th, 2018. For the response to a Mass Rescue, Successful Resuscitation and Minor First aid all att the same time. The group award has been nominated to recognise the On Duty Lifeguards and off duty Lifesavers and Volunteers that assisted with this situation and successful outcome.

Club of the Year – Lorne SLSC

The Club of the year nomination is only possible because of the incredible work of our members. We have become a strong an innovative club with a great developing culture. We would like to thank each and everyone of our members for your contribution no matter how big or small it may seem. What a club and what an exciting time to be a member of Lorne SLSC!
Lorne – Gunbalanya Community Partnership
The establishment of a community partnership between Lorne SLSC and Gunbalanya Community School brings together our great lifesavers and great Indigenous students from Gunbalanya in West Arhemland, NT. These students speak English as a second or third language and have never seen waves or rips. In the NT, they are taught to never go into the ocean due to very real dangers such as crocs and Irukandji jellyfish. As such, they are absolutely perfect candidates for our lifesavers to teach lifesaving and aquatic safety to, as these challenges represent similarities for many of our beach goers where our preventive focus resides.
Our leaders were put into situations where they had to develop and adapt to a dynamic learning environment and cater for language and knowledge barriers. This provided a highly challenging and highly rewarding experience for our members who have achieved most awards in Lifesaving and instructed most awards. Instead of being another course where their spare time is requested time and again, this was a thoroughly enjoyable and exciting program that has re-engaged many advanced lifesaving members.
Of the 15 Lorne members, at least 8 are going through the University-Career transition. A phase where our patrolling members typically drop off, and do not continue patrolling. Based on observations from our previous CALD program (with the Sudanese group), I believe we will retain all 8 of those members for at least another season and most probably longer.
This partnership has provided more learning and development for our lifesavers and for the students than either their teaching staff or we could have imagined. The personal growth, leadership and engagement in the club and lifesaving developed by our members through this short experience cannot be quantified and was truly astonishing to witness and the most rewarding experience I have ever been a part of.
This program could not have been possible without the support of the committee. Id sincerely like to thank each and every member of the committee for backing this program and having confidence in our members and myself to execute such an initiative for our great club. I assure you that the return on investment is there and will be witnessed in the club for years to come.
Heath Armstrong, Program Coordinator
This season is done and dusted but there are plenty of ways to become involved in our lifesaving, competition, events and programs. Feel free to send any committee member an email with what you might be interested in and they will help you out and point you in the right direction. 
See you on the beach!
May 6, 2019
Peter