Lorne Mower May 2023
Presidents Report
As the 2022/23 season draws to a close it's a good time to reflect on what has been a very busy and successful year at the Lorne Surf Life Saving Club.
After very disruptive 2 years during the Covid pandemic we were determined to ensure that the Club was ready to resume full operations at the start of the season. Leading into summer we undertook some refurbishment work to freshen up the club facilities and member amenities. This included the beachside entrance, downstairs hallway, Tom's Bar and new furniture for the Wade Room and upper deck area.
As many of our members would be aware we are currently finalising a new lease on the premises, with our land manager, GORCAPA. This requires us to take responsibility for the provision of all member amenities (food and beverage) in the Club. We commenced full restaurant and bar operations on December 27, 2022 and operated 7 days a week through until the Australia Day weekend. Since then we have been opening the bar between Friday-Sunday most weeks.
Whilst it required an enormous effort, on the behalf of many people, it has certainly proven most successful, in generating much needed, profitable revenue, and providing an environment where members and their families can come together and enjoy being back in the club.
We have received wonderful support from our members, who were clearly excited to be able visit the club over summer for a meal, and sit on the balcony with a cold drink and enjoy the best view in Lorne.
Our patrol season commenced during November, and early December we conducted very successful Silver and Bronze Camps. These camps are most important in helping prepare our next generation of patrolling members.
Our Nipper Intensive got underway immediately after Boxing Day with over 450 young boys and girls participating. Running our Nipper programme is a big undertaking involving a lot of pre-planning and a large number of volunteers on the beach supervising the various age groups. I would like the thank all those parents and club members who helped with the administration, age group management and water safety.
And how exciting it was to have the Pier to Pub weekend back mid-January. The weather was beautiful for the Mountain to Surf on Friday and even better for the swim event on Saturday January 14. The organization and conduct of the event was faultless. Whilst our numbers were slightly down, which is understandable, after 2 years of disruption, the crowd of spectators and supporters was very large. We received wonderful feedback on the superb organization and seamless delivery of such a large and complex event, which is great credit to our Race Director, John Takac and his large team of volunteers.
During the season we have had a strong competitive presence across Boats, Board and Ski, IRB racing. Our younger and youth members participated on a regular basis at Carnivals throughout the season with great success. More detailed results will be provided in the Annual Report.
A small contingent of youth members and our Boat crews attended the Australian Lifesaving Championships in Scarborough WA in early April and represented the club very well.
I would like to take this opportunity to thank your Club Executive and our various Office Bearers for the time and effort they have committed to the Club on your behalf. As a volunteer organization we simply would not be able to provide the facilities, programmes and lifesaving patrols without their support.
I would encourage you all to attend the AGM which will be held at the Club on Saturday July 29, 2023.
Best Wishes to All, Nick Newton
Club Captains Report
What a season we have had! I would like to congratulate all of our Active Members in putting in a huge effort for the longest season we have had so far! I am also very proud of our Patrol Captains for not only putting in the great work of making sure we could open our beach, but for also managing our beach and its patrons during incidents and rescues on those extremely busy days in the peak of summer. I would like to highlight the statistics from the season:
We have had 19 rescues
9 major first aids
3,611 minor first aids
10, 297 preventative actions
And a whopping beach attendance of 170, 887
Some of my favorite days from the season include our 'Awareness Patrols', Pink Patrol, Green Patrol, Blue Patrol, Rainbow Patrol and Leadership Patrols, where we had many enthusiastic Active Members patrolling our beaches as well as raising awareness and supporting the diverse membership that we encompass at Lorne SLSC. We also had an array of social events to encourage member retention such as Drag Bingo and Young Members Drinks.
I would like to thank my sub-committee, Flynn Thompson and Alisa Johnson our IRB Captains, Sophie Carne and Bella Atkinson our First Aid Officers, Lucas Carlson our Gear Steward, James Carew and Sam Dragovitch our Patrol Officers, Gracie Lourey our Junior Representative, Bella Fox our Events Officer, Alisa Johnson our Mental Health First Aid Officer and my Vice Club Captain Nick Murnane, for all their hard work and dedication over the season. They're endlessly supportive of me and I definitely could not do it without them.
Thanks everyone again, for tirelessly working to keep our beach safe this season. I look forward to seeing everyone on the beach again after a well deserved winter break! Jess Sincock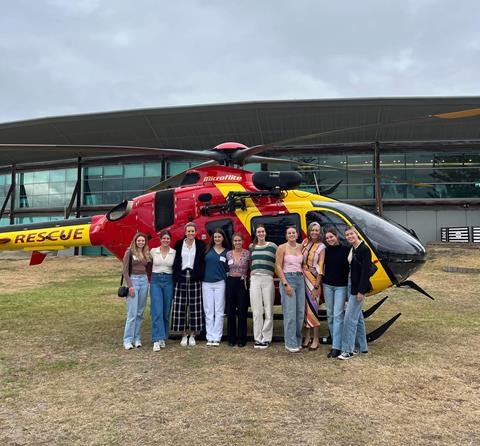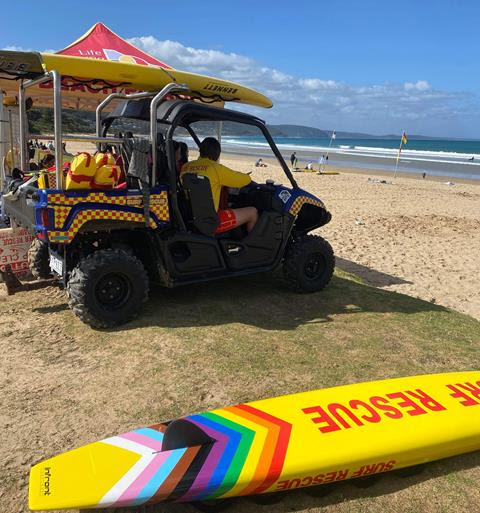 Nippers and Youth
Lorne Nippers Squad enjoyed another great season with over 50 sessions from October to Easter. We had many perfect Friday nights and Sunday morning sessions. Nippers Squad End of Season breakup was a big success despite less than perfect weather. 6 teams of Nippers & Youth leaders decorated themselves in their team colours and took on the challenge of the "Amazing Race." Thanks to all that helped make the event a success.
Nippers Competition Team
Our Lorne nippers competition team had a wonderful junior state champs in Warrnambool with nippers enjoying the competition especially the team events, team dinner Saturday night and a large contingent embraced camping. Great memories and fun was had! Success and fun builds a great team spirit!
We had some amazing results which can be found below, but special mention to the teams who enjoyed Gold medal success together.
Under 13 – Aquacam (Oscar Roydhouse, Billy Read, Kobe Enticott and Cadel Cross), and Board Relay (Billy Read, Kobe Enticott, Elias Cattermole).
Under 12 – Boys Board Rescue (Jack Newton and Raff Walker)
Under 11 – Boys Wade (Sam Sandiford, Ollie Roydhouse, Tommy Cutler, and Patrick Weber), Girls Wade Relay (Phoebe Smith, Evie Brookes, Pippy Bergelin and Holly Read).
Under 9 – Board Relay (Olivia Sandiford, Charlotte Cutler, Juliet Brooke) Wade Relay (Olivia Sandiford, Charlotte Cutler, Juliet Brooke, Phoebe Samson), Boys Wade (Teddy Cross, Charlie Robertson, Harvey Fairbairn, Augie Carey)
We had an amazing 5 weeks of swimming training with Sam Ashby at Geelong College leading into Nipper States. We would love to get this up and running heading out of Winter this year. If anyone has any options – please let me know.
AUSSIES April 2023 – Youth
Lorne had a talented group attend Aussies in Scarborough, WA and we are looking forward to Aussies 2024 on the Sunshine Coast.
Our U15 Youth: Will Newton, Jack McKerron, Jesse Russell and Joe Charlesworth enjoyed the two days of competition at Youth Aussies. Conditions at Scarborough were challenging, flat water with a sharp dumping shorebreak making transitions tricky. All four Lorne youth paddled and swam well in strong fields in the individual events on Saturday. Lornes best result was 8thin u15 Surf Race – Will Newton. Our U15 team gave it their all in the team events.
SLSA Aussies now includes an U13 section. One of our Nippers, Billy Read attended The Aussies in Western Australia. He had an amazing experience and some great results making the swim final, 10thin the 2km swim and 12thin flags! He is hoping for a team for more racing when Aussies returns to the East Coast in 2024.
Raff Walker and Billy Read attended the LSV Leadership and Development Camp and had a wonderful weekend of learning and building friendships with peers from other LSV clubs.
Winter Season brings LSV POOL COMPETITION which is a great opportunity for our Lorne nippers to improve their swimming skills and work as a team learning some rescue skills while having fun. All nippers welcome.
21stMay Geelong Grammar Pool
3rdJune Mentone Grammar Pool
18thJune State Championships Geelong Grammar
Look at Team App for some new training sessions run by LSV at Geelong College.
Membership
All memberships are now due. Please pay via the clubs website:
http://www.lornesurfclub.com.au/members-home/membership-and-payments/
Any queries, please email Tina – admin@lornesurfclub.com.au
Pier to Pub and Mountain to Surf
Dates for the events are January 12 and 13, 2024. If you would like to be a part of the wonderful organising committee, please contact John Takac racedirector@lornesurfclub.com.au or Tina swim@lornesurfclub.com.au
Tax Deductable Donations
Support the Club with a Tax Deductible Donation.
One of the best kept secrets is that the Club is a registered charity with deductible gift recipient status with the ATO, which means that any donations or gifts to the Club over $2 are tax deductible.
If you are looking for a way to support the Club with its life saving, nippers, competition, Pier to Pub or other activities, and get a tax deduction as we head towards the end of the financial year, then head to the donations page:
https://www.trybooking.com/au/donate/lorneslsc
Competition
Aussies Wrap Up 2023 – Chantal Guziak
Well done to all competitors who represented Lorne SLSC at the Australian Titles held at Scarborough Beach, WA. The dedication and hard work of our competition team was demonstrated throughout Youth, Masters and Open Competition. In typical Scarborough fashion the conditions threw up shore breaks, uneven runs and of course, the wind WA is well known for.
Our numbers were down a little this year, mainly due to the location of Aussies. Throughout the season, in local and eastern seaboard carnivals, our Open and Masters Beach, Board and Ski teams represented the black and white proudly. They have big plans for the pre-season and Aussies 2024. Thank you to everyone who supported our teams to get to the Australian Titles this year. Special shout out to the team that officiated, coached and managed entries for everyone and to our sponsors, donors and the club for helping to make the trip to represent our great club possible.
Huge shout out and congratulations to Tristan Read who won not one, but TWO Australian Titles in the Masters Division. Tristan won the 45-49 Year division races in the 2K Ocean Swim and Male Surf Race.
Aussies '23 Surfboats – Geoff Matthews
Heading to Perth for our National Championships was a massive challenge for athletes, coaches and managers alike. The logistics alone of transporting enough equipment for 9 crews, required a lot of work behind the scenes. With the help of Alistair McCoombe, trailers were altered and two of our boats, along with a stack oars were packed and ready to hit the road.
We were extremely fortunate to have the support from one of our own long standing members, Mark Whitworth. Mark aligned us with the guys at Linfox rail transport and the transportation process of sending the boats across the country was seamless with the guys at Linfox being a pleasure to deal with.
On the competition front our crews once again performed out of their skin. Conditions beyond the shore break seemed perfect for rowing and those crews with the best preparation were always going to feature on finals day. The shore break however did play its part and on occasions crews were disadvantaged by a steep 2m drop off that lurched to shore and rebounded with as much intent.
Lorne Again, our women's Masters crew finished 4th, Lorne Edge were 5th in the Open women and Lorne Prawns 5th in reserve women were our best placed crews. I was very proud of the girls efforts throughout the whole week, continuing to put our Club amongst the best in Australia.
Our Open men were unlucky in their semi final as were our Reserve men, women and Under 19 women, in their semi's. The Under 23 men and women both raced above themselves and did a great job as bottom aged crews in their divisions.
A particular highlight for me was the Surfboat relay which we qualified for through the State Championships. We continue to choose our Junior and Under age crews to represent us in this event, allowing them to get further experience and develop a team first culture and mentality. While they were up against some very strong Clubs our guys and girls were not disgraced and were definitely noticed, particularly for their dance moves and the fun they were having during the event.
We are so proud to be a small part of a great Club that supports competition and enables young people to have healthy goals in a strong and safe environment. All rowers and sweeps truly appreciate what it means to be part of the Lorne Surf Club and race in the black and white cap. I'm sure they'll all be back next season for another crack at that elusive Aussie title.